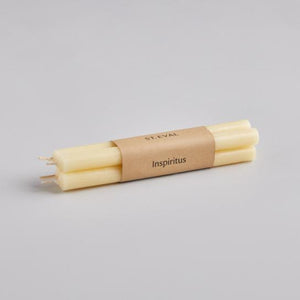 These Inspiritus scented mini candles make perfect little gifts. Inspiritus is an uplifting blend of aromatic spices, nutmeg, cinnamon and cloves.
Made by British company St Eval these candles are made from a mixture of mineral and vegetable waxes and do not contain any animal products. 
These candles are 1/2"x6"  and have a burn time of up to 3 hours.
Sold in packs of 4.