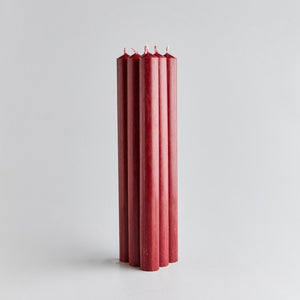 Luxury hand drawn red dinner candles made by St Eval in Cornwall using traditional, artisan methods.
Each candle is crafted from the finest ingredients and materials from renewable sources.
These dinner candles have a burn time of 12 hours and are approx 25cm long with approx 2.3cm diameter.
Price is per candle.