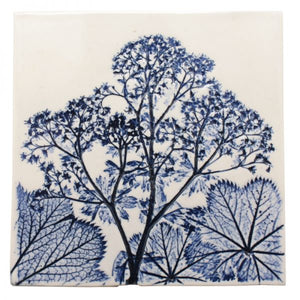 The Pressed Leaf Wall Plaque is handmade by pressing a fresh leaf into the clay. They are then individually coloured.
Each one is unique, it depends on which leaves are available from the artist's garden when they are made.
The plaque has a felt back, a small hanger and is 9cm in across.